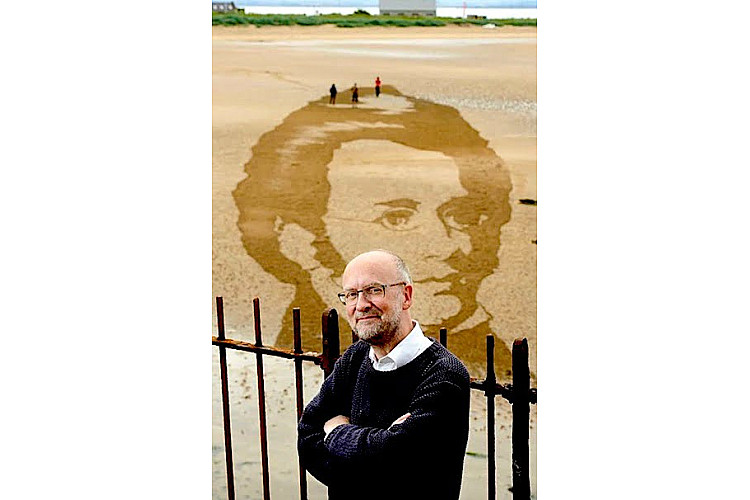 Monday 4 September 2017 was a sunny, homey kind of a day; I did a little work, baked teacakes, gardened, watched some telly. Around 4.30, my left arm suddenly fell heavy and stiff. I could not lift my left foot from the ground. I knew enough to suspect that I was suffering a stroke. Weirdly, the symptoms abated enough for Roy, my husband, to drive me to A&E and for me to walk in under my own steam. A couple of hours later, things looked not so bad – perhaps it was just a scare. We were joking and persuading the medics not to keep me in overnight when the really serious stroke struck. "It's happening now" I slurred, and saw the junior doctor's face switch from jolly banter to urgent concern. Then he ran for support.
'Stroke' is such a tender word. The experience is oddly painless – things just suddenly stop working. I've never actually known anyone who suffered a stroke, never thought about them, and knowing so little made things all the scarier. Should I be saying goodbye to Roy as best I could? If I survived, what might I lose? Mobility, speech, or other bodily and brain functions? There was no telling how bad it might get.
After a sleepless night listening to endless machines go ping in the HDU, things looked a little brighter – at least I was still there and nothing had gotten any worse. I found myself in the Borders General Hospital Stroke Unit, pretty much helpless, disoriented and so, so tired. I'm telling you this only because of what happened next. As I lay there, I found myself in a place I had never ever been. I inherited a strong vein of optimism and pragmatism from my Mother's side; we are people who get on with things and respond to setbacks by finding another way. Yet here I was, so depressed and turned inwards that I couldn't even muster enough energy for some solid self-pity. It was a malign, blank inertia, and other than Roy, the only thing I could think of to turn to was music. I remembered reading that listening to Mozart was supposed to bring all kinds of amazing brain benefits, from making your baby more intelligent, to relieving depression. Maybe he could help me. Roy brought me headphones and my phone to the hospital, and it had the Leopold Trio's recording of Mozart's late Serenade for string trio K568 on it. I shut my eyes and let it play. An hour later I was a different man.
By any standards, this is a miracle piece – just 3 instruments, 6 movements and a whole world of riches in an hour of music. It edges in so unassumingly, draws you into its play of ideas in a spirit that is generous, serious, genial, warm and intimate at once. It is not attention-seeking. Dramatic touches are few and far between. It's like spending time with your very best friends. I lost myself in it completely, and truly could not have anticipated its power; it turned me around. At the end of that hour, I had got myself back. I was calmer, outward looking, engaged. Not out of the woods, but eager to start working out where the paths were.
From then on I listened to Mozart every day, it was the soundtrack to my recovery and I would recommend it to anyone as the best anti-depressant available.
One of the things people said to me most often at that time was: "don't worry about work, don't give it a thought". I'm really lucky in that the work I do is also one of my biggest pleasures – the East Neuk Festival is a huge joy to me, so it made no sense to ignore it just when joy was a thing I needed on prescription. September is exactly the time of year when I would normally be pulling it all together, finalising everything ready for a January launch. So, with Mozart in my ears and my phone in hand, I set to work. Finalising the programme is a bit like playing 4-dimensional Tetris, and as piece after piece finds its place, the whole picture takes shape. Looking at this year's programme for ENF, could you tell that it was put together by mobile phone from a hospital bed using just my right hand? I hope not, but for me ENF 2018 will always be a special one.